Oct 18, 2016
9,272
4,282
0
Ride

2009 E93 335i
These are SAE DynoJet numbers, so this also qualifies for our
700 HP Club
As far as I know these are the highest numbers I've seen on true, pure pump gas. Additionally, this is a DCT swap so this officially puts it up there with the highest HP N54 DCT's that I'm aware about off the top of my head. I do note that it does have the GTS flash which is known for less line pressure, so I'm interested to know how everything is holding up.
The car has a fully built long block with a 3.2L stroke and Darton sleeves. Here is the full mod list:
Predator N54 3.2L stroker high CR
CP custom pistons
Race pins
CP custom rods
Darton sleeve w/ Open deck
Cometic HG
Arp studs with ns300 sleeves
Stg 3 head ported and "polished"
Valve seat work
Ferrea valve kit oversized
VM ST turbo kit.
3.5" DP to Y dual 2.5"
550i O2 sensors
7677 turbo JB
EOS3 gen1 with PI intake
AA BOV
4Ports MAC
Port Injection ID1050x injectors with JB4
DCT swap with SSP and GTS flash
MFactory FW and LSD
DSS Halfshafts
HPF FMIC
No octane booster or nitrous
Tuned by
@DocVu
Images: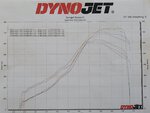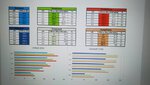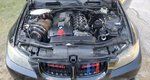 Last edited: