My goal is to see how fast I can make my E92 on stock turbos in a 1/4 mile. I'm relatively new to the platform so all advice is welcome. I'll start with a brief history.
I've come from a '97 Silvia Kouki, initially buying the E92 as a daily with no idea of the capability of the N54 or the community behind it. I kept it stock and really enjoyed owning a car that, although I'd spent a lot on maintenance, started when it was supposed to and gave me no headaches. I drove it 1000 miles around the coast of Scotland and did my first ever drag day at Crail (Scotlands only drag strip) and it performed flawlessly. I ran a 14.3 @ 101.6mph and had an absolute blast.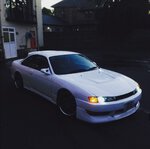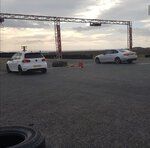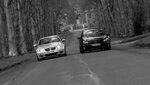 I broke the Silvia, sold the shell and went about making the E92 FBO + XHP Stage 3, inlets/outlets (RB) and Precision Racework's ignition system with a DocRace intake manifold waiting to go on. I also fitted polyurethane engine and gearbox mounts, 60ShA and 75ShA respectively, while I had the subframe off for my oil pan gasket.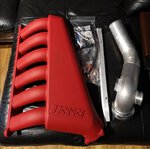 While carrying out logs for Ken I kept running into problems. It basically went; flash the car, try a log, run into a problem. It spent a lot of time off the road and at one point was abandoned at work. Gaffer wasn't happy at finding it sitting here after a nightshift, and was even more pissed at helping me push it into the yard ha.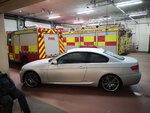 The lack of reliablity and a change of jobs meant I had to have something more reliable, so, like the fate of the Silvia before it, it's home became my lock up. I bought a low mile Skoda Citigo as a cheap and cheerful daily. You can drive dull cars if you have a badass (at least to you) project car.. That's the rules isn't it?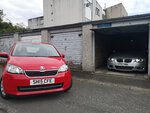 Having another daily relieved a lot of pressure and I got all the niggles sorted, my tune sorted and the car hasn't skipped a beat since. I had the car dyno'd (Dynapack DAQ5) once Ken and I were happy with the final revision of the tune and it put down 430WHP and 717NM at the wheels on 99 RON. However, as you can see those peak figures were caused by a boost spike @ 4250RPM so those figures aren't an exactly accurate figure (it was a problem with the dyno not the map).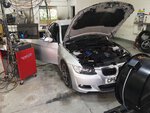 While on the dyno we noticed the rear brakes were dragging, so a caliper rebuild was number 1 on the winter list. I stripped the calipers and soaked them in Bilt Hamber Deox C to get rid of the 12 years worth of dirt, grime and rust they had accumulated on the Scottish roads. After 2 lots of soaking they came out good as new and I put a wee coat of silver paint on them along with new seals, sliders and pistons. I also removed the aircon compressor and lines in the engine bay (condenser will be removed when I'm fitting an ally rad). For anyone looking to do the same all you need is a Gates 7PK1700 belt. The pic isn't from my car but it's what I used to route my belt.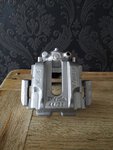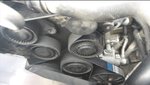 And that is pretty much where it stands. I currently have a buyer for the entire interior so that'll be going over the weekend and I'll probably rebuild the front calipers. At some point I'll be looking to squeeze the DocRace manifold in with the OEM-ish location inlets (RHD joys) and the next big purchase an E85 compatible fuel pump and lines.