Oct 18, 2016
9,277
4,291
0
Ride

2009 E93 335i
After a few people were duped by phoney transmission upgrades that speaking frankly, were naively rushed into the market a while back, it seems PDS has stepped up to the plate and produced a true upgrade for the ZF 8HP line of transmissions which includes the 45, 50 and 51 with turn around times of approximately 2-3 days once they receive your core.
Stage 1
: The $7,499 upgrade is rated for 1000HP/850TQ and includes strengthened baskets, a billet pan and new clutch packs comprised of frictions and steels from
Boninfante Friction
. For an extra $1000 you can get their Pro Torque converter with a 3000 RPM stall. The upgrade package includes the disassembly and rebuild with the upgraded components and necessary items, all the way down to the filter and fluid.
Stage 2
: Starting at $11,500 this upgrade is rated at 1200HP/1000TQ and currently has the same product information displayed, I've reached out for additional information on the differences and will update this page when I hear back.
Here is their description:
Upgraded Clutches and Steels Throughout Entire Transmission
All New Gaskets, Seals and Rings
Upgrades O-Rings and Seals Within The Valve-Body Assembly
Pro-Torque High Performance Torque Converter
Cog Drives and Shaft Modified For Better Lubrication Transfer
Heat Treated & Hard Anodized Clutch Baskets
Brand New Pan, Filter Element & Fluid
Laser Etched Logo and Trans VIN
A90, A91 Supras / BMW / Many More Applications
Disassembly
Complete disassembly of entire transmission
Casing and housings are washed vigorously
Hard parts are thoroughly inspected
Casing is thoroughly checked for any cracks or damage
Transmission Rebuild
Modified basket assemblies for better oiling and three step process for added strength and durability.
New clutch packs consisting of our proprietary paper friction and steels through out the entire trans supplied by our partner Boninfante Friction. A and B brake along with C/D and E clutch assemblies are all addressed within the stage 1 to give stock like drivability but the holding power needed for this power level.
The torque converter in this package will yield a 3000rpm stall on the foot brake all while keeping a nice tight feel for around town driving.
All gaskets, seals and rings are changed and addressed within this package. We include a brand new pan and filter element along with the fluid needed to run.
Stage 3:
This upgrade currently doesn't have a price and is rated for 1500HP/1200TQ. The lift in holding capacity can be attributed to the billet components and I'm told the ETA is a 'couple months'.
Billet Super Material Input Shaft
Billet 7075 Aluminum Cog Drive for C & E Clutch
Billet 7075 Aluminum Input Shell Basket
Billet 7075 Output Shell Basket
Here are some of their latest updates on the product:
Attention B58 BMW and A90/91 Supra owners experiencing slipping transmissions, we have your solution. We are now offering transmission rebuilds to fix this issue up to 1200hp / 1000tq. Higher horsepower applications soon to follow. Please visit our website for more info and to get in touch with us about your rebuild.
On the left is a basket and an E clutch drive, both after some minor abuse. On the right is a new set. Don't let anyone tell you these parts don't need to be attended to when building these ZF transmissions.
Mike in the assembly room doing some quality control on the steels for another ZF8HP Supra trans build. Quality control is never overlooked here and cleanliness is next to godliness
Video of the stall:
Where are my a90 Supra guys at? We have lots of stuff coming your way!! Upgrade clutches and baskets for your transmissions so you aren't limited to that 500ft lbs you all are as of now. Billet pans with replaceable filter elements and of course Tourqe converters
Additional Images: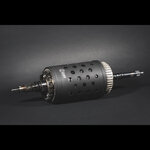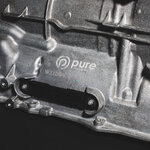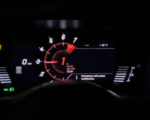 88K Followers, 3,808 Following, 246 Posts - See Instagram photos and videos from Pure Drivetrain Solutions (@puredrivetrainsolutions)
www.instagram.com
Last edited: