Oct 18, 2016
9,277
4,291
0
Ride

2009 E93 335i
Just like they have done for the N54/N55/S55
@EOSpeed
has sent me some photos of their new manifold in testing for the B58. The previous manifolds for the older engines were a cast aluminum construction where the N54 and N55 utilized a front mount air to air intercooler and the S55 had a separate air to water intercooler that sat on top of the manifold. However this changes with the B58 since it's a unified package that
Evolution of Speed
has recreated in billet with some upgrades and it appears very well built.
Aside from fitting both generations of the B58, the core size is more than doubled, has five utility ports for boost reference and integrates support for port fuel injection directly on the runners. Currently it is installed on the
Titan Motorsports
Supra and
Pure Turbos EU
also has one for testing on a M140i. These photos are not final and more information is coming soon.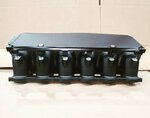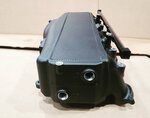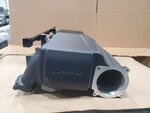 Here are some installation photos from the Titan Motorsports Supra A90:
Evolution of Speed:
https://www.eospeed.com/
-
IG
-
FB
Titan Motorsports:
https://titanmotorsports.com/
-
IG
-
FB
Pure Turbos EU:
https://pureturbos.eu/
-
IG
-
FB