Major General
Staff member
Aug 11, 2017
3,278
3,021
0
54
Ride

E89 Z4 35i, F10 535d
Chinesium à la française.
I have a good friend in Europe that is installing a set of chinese turbos. I asked for some photos and that he might contribute some first-hand posts on this thread. These will be replacing a tired set of turbos (front blown, rear lots of shaft play). I won't post the many disassembly photos, since the old turbos are not the subject of this thread. He is doing the install (professional shop) and the car will make it to the dyno.
Chinese turbos have been discussed a number of times and in many places. Here are some references. And to be clear, these are not all the same China turbos, from the same vendor, et cetera:
The following turbos originated from eBay for $900 from the vendor, viv-autoparts. My friend bought them given a group of frenchmen all having good experience with these turbos, from this vendor. The vendor states they are balanced in the UK, and the CHRA's come from there. No balance sheets come with the turbos - I would consider that a caution flag. My friend had the balance/assemblies checked out by his buddy who is ex-Renault Motorsport (turbo guy). Came back with a thumbs up.
These seem to be dead ringers for what Dynamic Autowerx seems to sell as Stage 3. Here are the specs listed on the DAW site:

Full TD04 Bearing Housings Machined To Except All The Oem Lines (Not a Modified Oem Bearing Housing)
TD04L 9 Blade Ultra Flow Inconel Turbine Wheel (30% More Blade Surface Area Than The 11 & 12 Blade Wheel)
46mm Ultra Flow Garrett Style GTX 2 Billet Compressor Wheel
Large 2" Compressor Cover Inlets (2" Silicone Inlets Required)
Aluminum Outlets Required
Oem Wastegate Actuators with Updated Thicker Rod, Billet End Link & Upgraded Billet Wastegate Pivot Arm Assembly
Upgraded Dual Oil Port Thrust Assembly Machined From Copper Bar
Upgraded Thrust Collar & Spacer (14mm vs 10mm)
Component Balanced, Dynamic Balanced Than Vsr Balanced Using a State Of The Art (CIMAT Balancer) To Less Than 0.5mg
Upgraded Staggered Turbine Rings
Turbine Rings, Bearings, Coolant Ports Are 30% Larger Than All The Stage 2/ 2+ Currently Out Also a Thicker Turbine Shaft

Comparatively, here is the eBay ad description:

These Are Brand New Full TD04L Hybrid Turbochargers with a Forged Billet Compressor Wheels
TD04L Ultra High Flow Turbine Wheel.
These Turbos Out Flow a Standard 17T Turbo & Are Good For Roughly 650+HP
High MIXED-Flow Forged Billet Compressor Wheels (6+6, 43/60 mm)
Component Balanced, Dynamic Balanced Than VSR Balanced
This is UPGRADED TD04L Turbine Wheel Available (9 blades , 41*47) (stock size:35/40)
Billet Wastegate Flapper Valves (Stainless Steel with Thicker Rod)
More to come ...
Filippo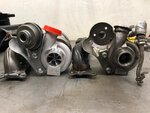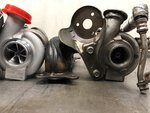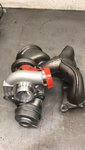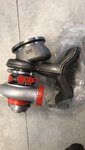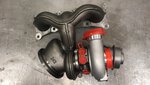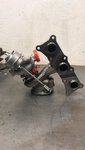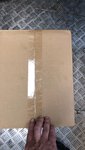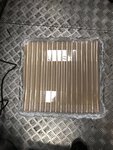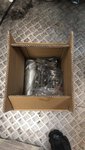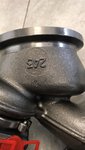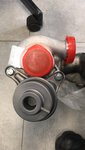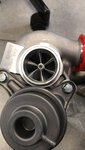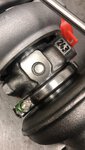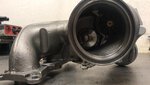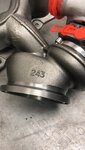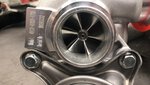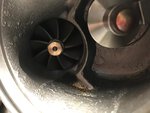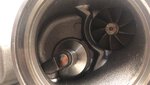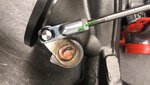 Last edited: