Feb 9, 2021
1,210
954
0
23
Ride

2007 E92 335i
Just wanted to do a quick build break down on my 335i. It's a pretty simple setup id say.
Starting off with the fuel system, I run the Dual pump holder from
@PFS
with a Walbro 450 as my main pump with a walbro 525 as a secondary, big thanks to
@Torgus
for suppling me with the harness for the second pump. Along side that I run a PFS overdrive, no issues with it as of yet. With the Overdrive I got the full 6an fuel line kit that goes all the way back to the tank. Sadly I don't have pictures of the overdrive but I'll snag some the next I take the intake manifold.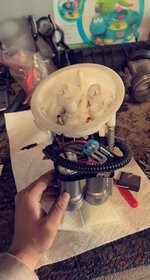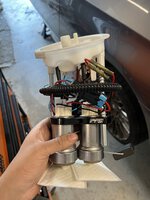 Now as for the engine itself and the things around it. I'm using JE 9.5.1 pistons standard bore. As for rods I'm running Manley i beam turbo tuff rods. Picked up my 11mm headstuds and Athena cut ring head gasket from Vac. As for crank hub I'm running the new updated hub from BMW, no issues as of yet, tons of abuse still holing strong. Went with King standard clearance main and rod bearings. Stock head and intake manifold for now. The intake manifold will likely be replaced soon when i eventually switch to port, as for the head maybe if i keep the car ill build it. Recently added Dual OCC's from burger motorsports as i plugged the head ports during the engine build. The kit works well, lately I've been filling the lowside with condensation as its cold here. Curious where the rest of the single turbo boys run the out port on the high side catch can. As for the Turbo kit, it was fabricated by my long time friend who now runs a company Called Oracle performance, As for the the turbo itself it's a Pulsar 3572R with a T51R mod and a 1.01ar V band exhaust housing. Although he's now working on a bottom mount setup and I'm considering making the switch. As for a clutch i'm using a X clutch Organic twin disk. Recently added a RTD shifter as well, makes the car way more enjoyable to drive, along side a Bms clutch pedal stop. I will note RTD messed up my order and sent me the wrong color shift knob and still haven't fixed their mistake. Engine now has about 4000Kms on it and seems to be running well so far. As for boost control it's controlled via Reflex. Cars tuned by the legend
@carabuser
, super happy with all my tunes. He can likely explain how he controls the mac solenoid via the stock dme.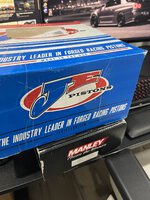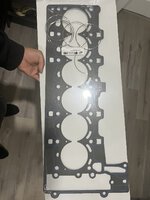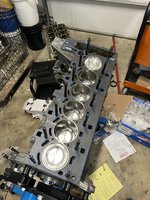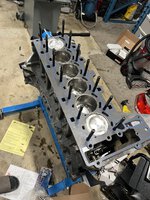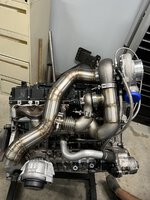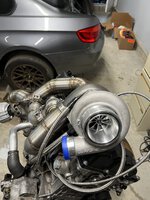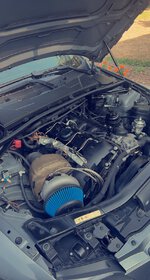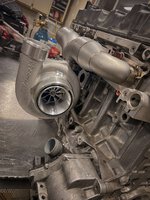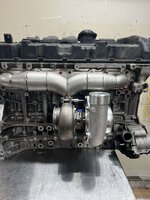 As for little odds and ends, cars on bilstien B6 shocks all around, with TRW m3 contronl arms, A oracle performance diff brace. OEM is engine mounts and Rouge engineering trans mounts.
I'll add some previous carnage along side the old setup before it let go. The turbos looked better then the pistons for sure. Ignore the exhaust it was temporary to make it drive able
. Also swapped to Coral red this year. Almost my favorite mod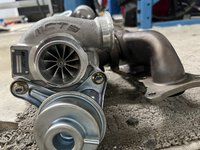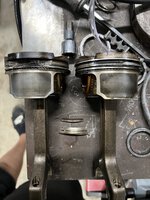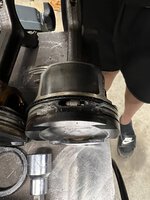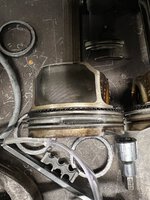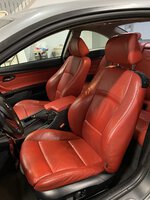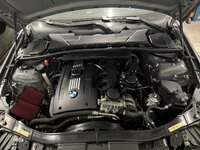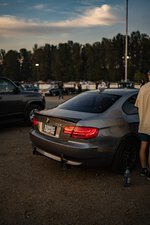 These performance numbers aren't totally relevant as i couldn't floor it in third gear due to traction issues caused by cold weather. but still impressive for partial throttle threw third. The 7.07 is my Best on twins, yes that was with the same manual transmission, engaged dct mode that day.